Megafire Expert to Visit Jackson Area on June 26th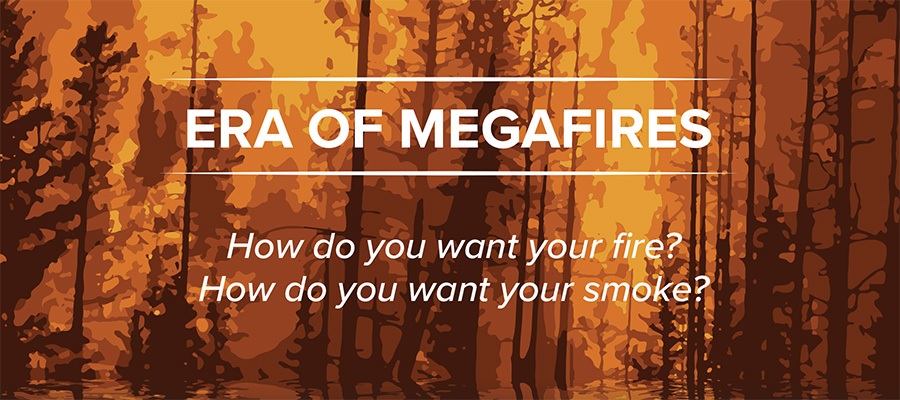 The Era of Mega Fires is a 70-minute, multi-media, traveling presentation. The presented material comes in the form of fast-moving, short, topic-based talks interspersed with compelling video vignettes. Think Ted X mixed with snappy documentary shorts. Megafires are wildfires over 100,000 acres and are exceptionally destructive to communities, wildlife and our natural spaces. The presentation includes a discussion by Dr. Paul Hessburg (from the Pacific Northwest Research Station, U.S. Forest Service), complimented by video clips created by wildfire photographer John Marshall, and an opportunity for public questions and comments with Hessburg and Teton Area Wildfire Managers.
The intent of this project is to significantly reduce the amount of loss we are experiencing from Megafires through education, community action, and policy change. Please join the Teton Area Wildfire Protection Coalition at 6:30 June 26th at the National Museum of Wildlife Art, in Jackson, Wyoming.
This event is free and open to the public. For more information call 307-739-5424