Today's Fire Danger Indices (by FDRAs)
Observed and forecast values from WIMS. For use in determining Staffing Classes and Preparedness Levels.
Fire Danger Rating Adjective Descriptions
Daily Fire Danger Rating & Seasonal ERC/BIs 
ERCs and BIs updated automatically for each station and Fire Danger Rating Area during the active fire season. These indices are generated through the WFAS system and can be different than the WIMS-generated indices, which are updated daily in "Today's Fire Danger Indices" link above. Additional information at Great Basin 7 Day Outlook.
Staffing Class Worksheet

Teton FDRA
Staffing Levels - Teton FDRA

| SL | ERC |
| --- | --- |
| I | 0-14 |
| II | 15-31 |
| III Low | 32-45 |
| III High | 46-60 |
| IV | 61-67 |
| V | 68 and above |
Teton ERC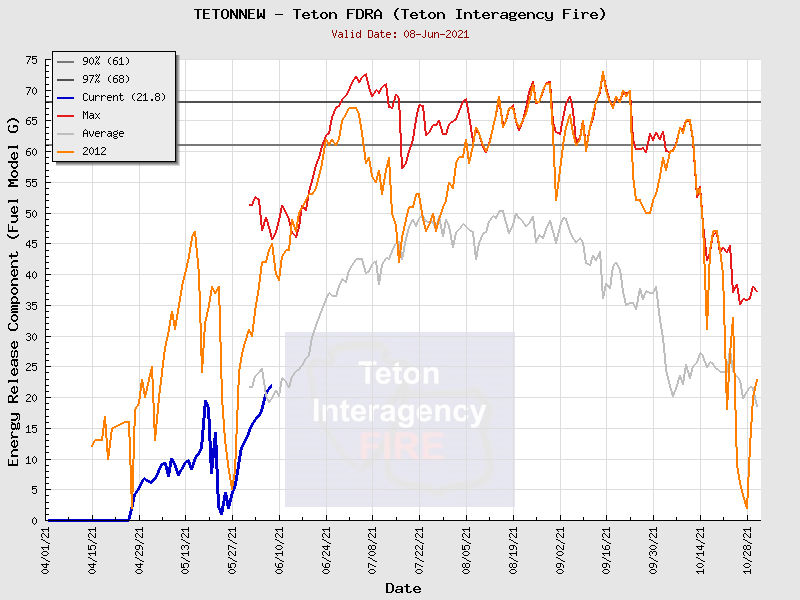 Teton BI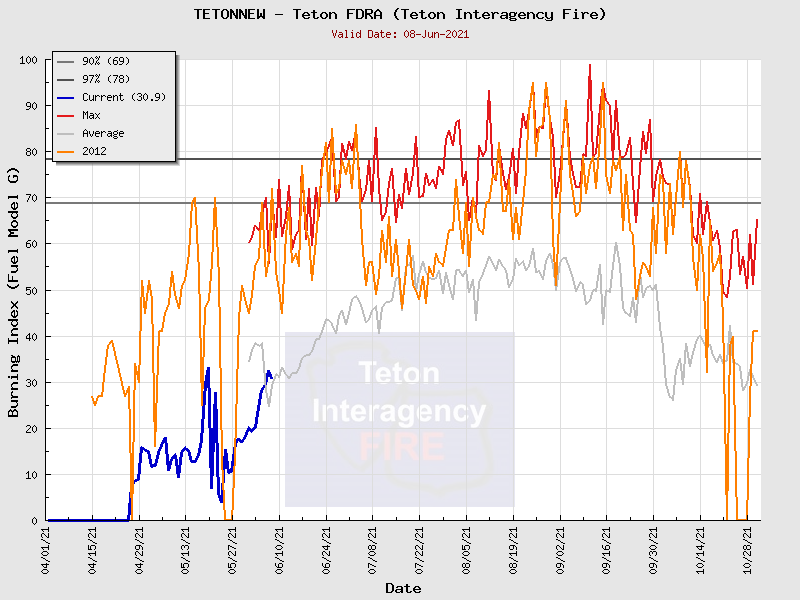 Wyoming FDRA
Staffing Levels - Wyoming FDRA

| SL | ERC |
| --- | --- |
| I | 0-17 |
| II | 18-31 |
| III Low | 32-49 |
| III High | 50-62 |
| IV | 63-69 |
| V | 70+ |
Wyoming ERC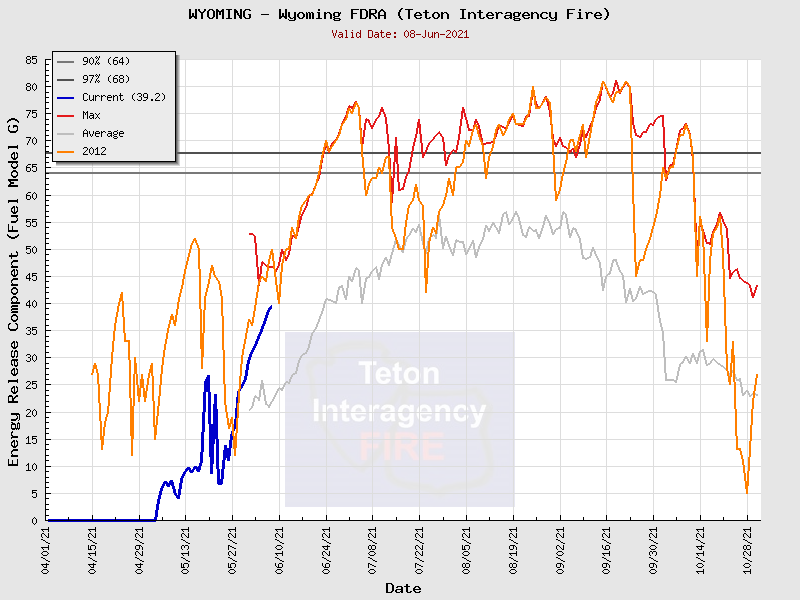 Wyoming BI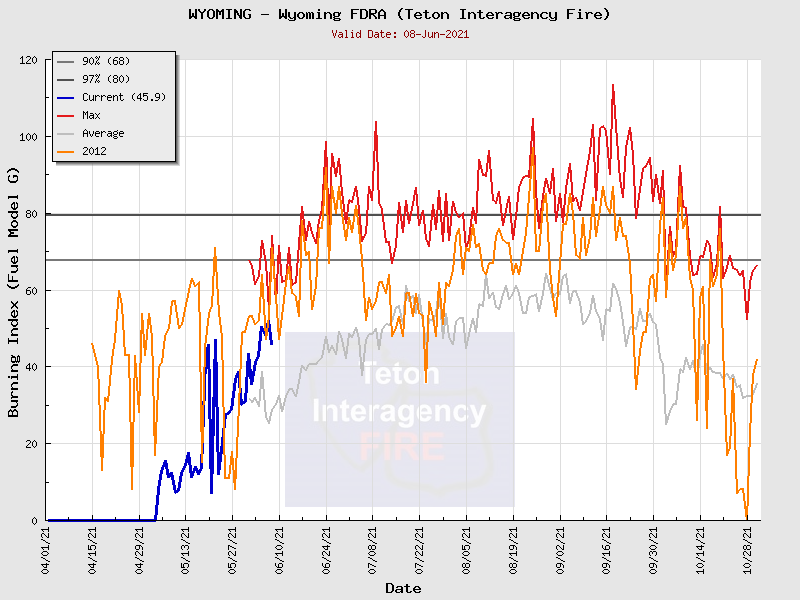 Wind FDRA
Staffing Levels - Wind FDRA

| SL | ERC |
| --- | --- |
| I | 0-15 |
| II | 16-33 |
| III Low | 34-47 |
| III High | 48-61 |
| IV | 62-69 |
| V | 70+ |
Wind ERC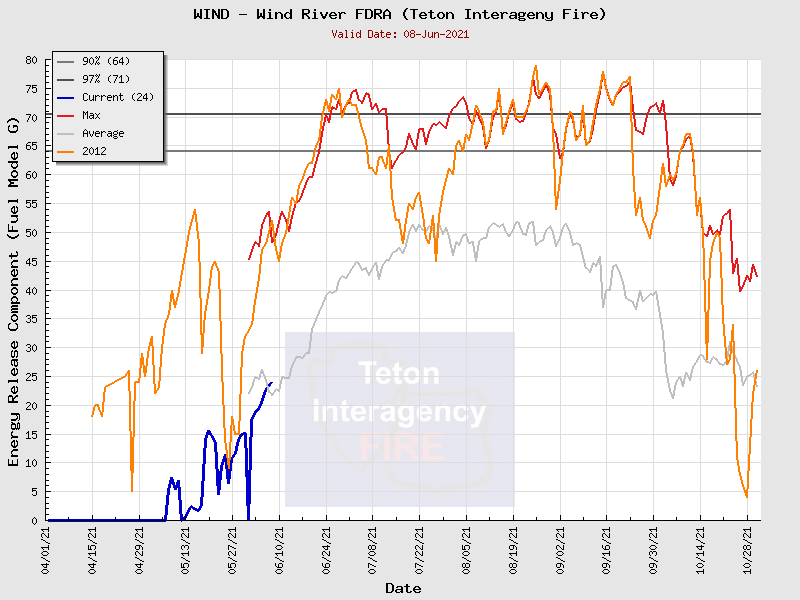 Wind BI