Alpine, Wyo. –   Saturday, May 21, firefighters from multiple agencies took part in the Alpine Area Wildfire Protection Coalition (AAWPC), "All Fire Days" training. This simulated exercise is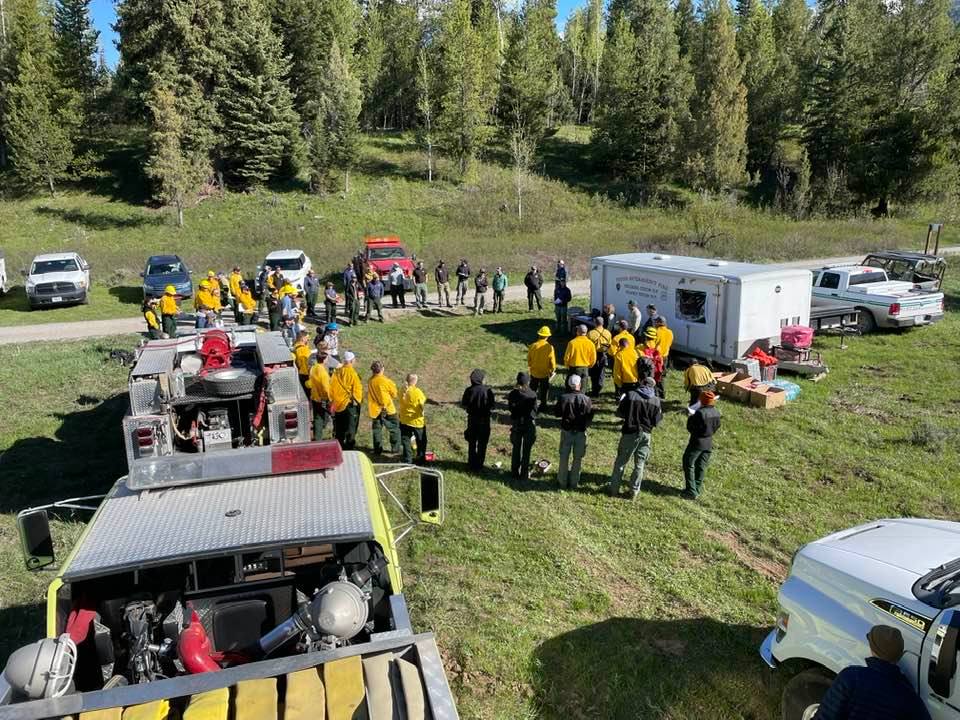 intended to prepare local response agencies when highly vulnerable communities are threatened by wildfire.
"The purpose of All Fire Days is to develop joint decision-making relationships and to give us an opportunity to practice critical decision-making skills in a local scenario under less-than-ideal conditions," said Chief Mike Vogt of the Alpine Fire Department.
For more information......News Release, 2022 Community Wildfire Defensible Space Program, Welcome to Lincoln County, WY (lincolncountywy.gov)