information
Soda Lake Fire
Soda Lake Fire
The #SodaLakeFire, three miles west of the national forest boundary near South Cottonwood Creek on the Big Piney Ranger District, was spotted July 27. The fire is under a full-suppression strategy.
8/5 - The fire is 100% contained and controlled and has transitioned from a Type 3 Team back to the local Forest as a Type 4. The Teton Interagency Type II IA crew along with local engines, will continue to monitor and patrol the fire area.
There is a temporary closure on the South Cottonwood Road to allow firefighters to safely engage the fire.
Inciweb link;  https://inciweb.nwcg.gov/incident/7729/  
Change in acreage due to more accurate mapping.
Photo 1, Photo 2, Photo 3. Thanks to Tom Hatch with Sublette County Sherriff's Department for the photos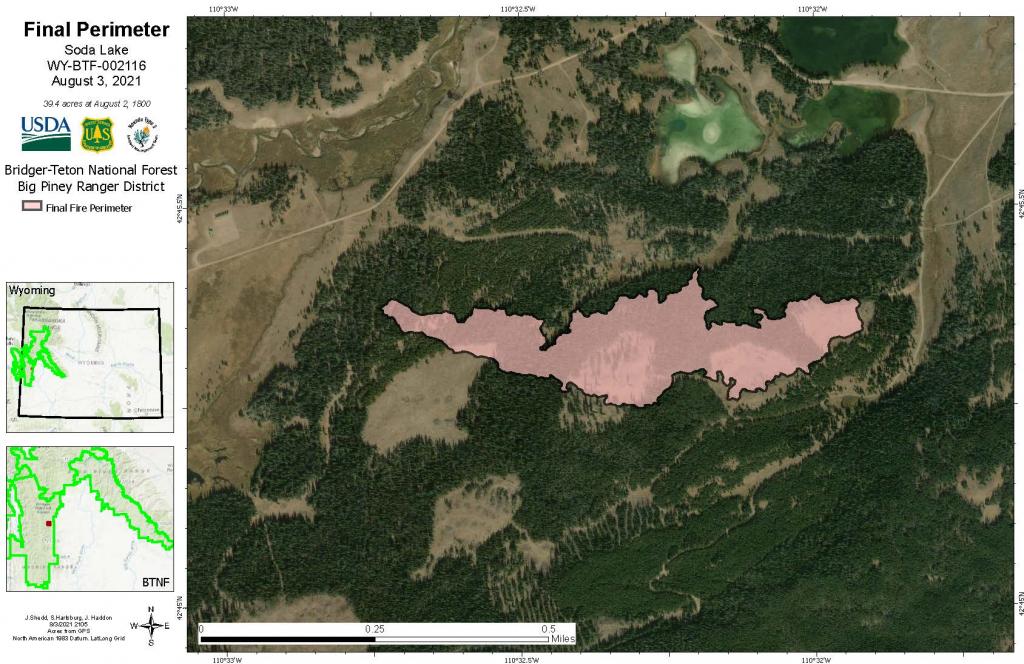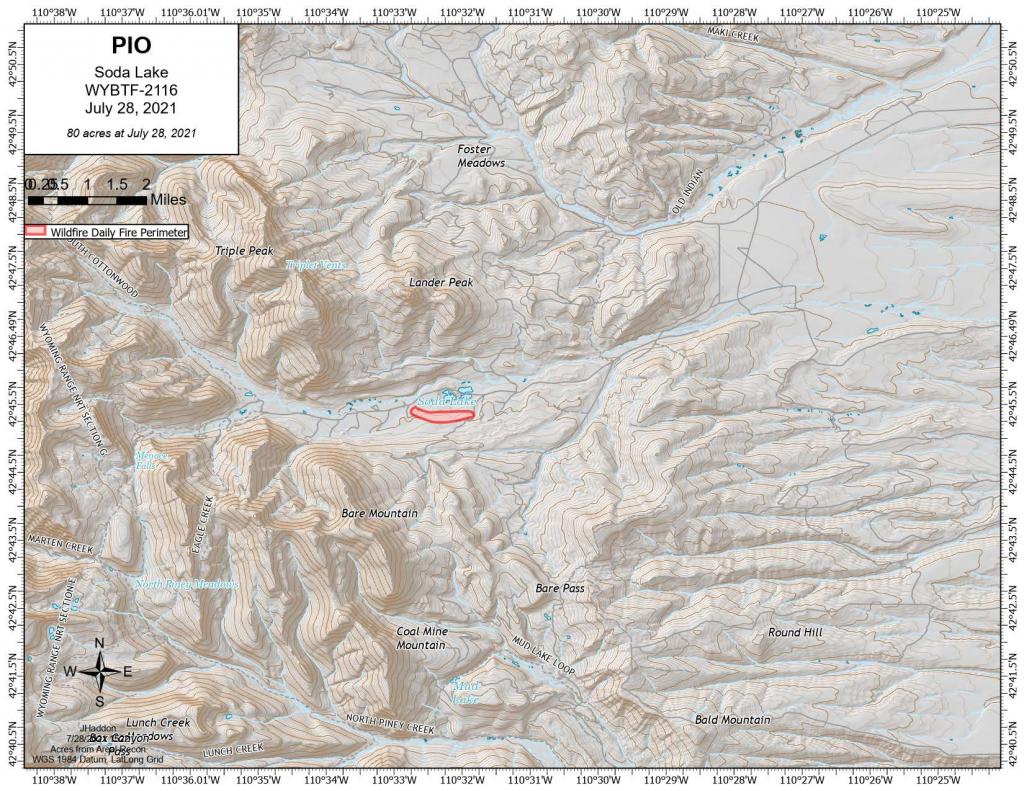 Location
Big Piney Ranger District