The town of Kemmerer –
along with the neighboring towns of Diamondville and Frontier – makes up the small community located at 6927 feet about sea level, in the rolling hills of Southwestern Wyoming. The community is rooted along the Hams Fork River – which is part of the Green River watershed – and has a population of approximately 3,126 people. The area offers a plenitude of fishing, hunting, hiking, wildlife watching, and in the winter, snowmobiling. During the warmer times of the year, golfers also enjoy a challenging nine-hole golf course set near and along the Hams Fork River. Kemmerer also hosts two music festivals, for all ages, during the month of July - Fossil Fest and Oyster Ridge Music Festival.
The Kemmerer area also offers an abundance of cultural and natural history opportunities alike. One may explore nearby Fossil Butte National Monument, an 8,198 acre natural area that was established in 1972. In addition, the area has a rich historical significant with many trails and cut-off trails associated with the western movement of wagons and people along the Oregon, Mormon, and California Trails.

The 286,186 acre Kemmerer RD and the 438,883 acre Greys River RD make up the 725,069 acre West Zone Fire Management area of the Bridger-Teton National Forest. The West Zone Fire organization is comprised of one Fuels AFMO, one Operations AFMO and one Type 4 Engine, located Kemmerer, WY; one Zone FMO, one Fire Prevention Technician, and one Type 6 Engine located in Afton, WY, the district office for the Greys River RD.

The engine modules consist of three permanent staff - Supervisory Fire Engine Operator, Assistant Fire Engine Operator, and a Lead Fire Fighter – along with two to four summer seasonal crewmembers.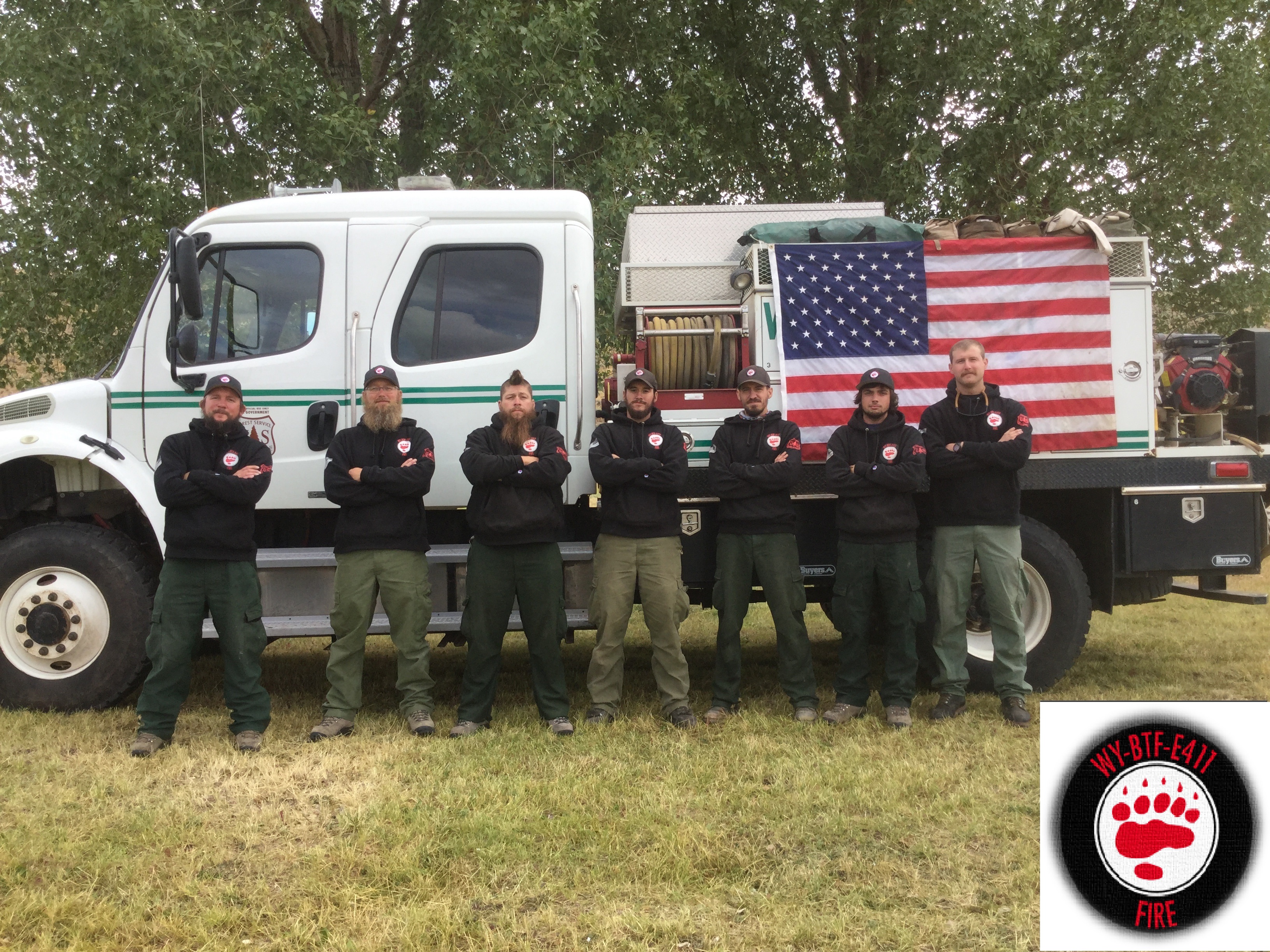 Government housing for summer seasonal employees may be available.

Other resources commonly used on the zone and across the Bridger-Teton NF include Teton Interagency Helitack out of Jackson, WY, the Teton Interagency Type 2 IA Hand Crew, and other Type 4 and Type 6 Engines from the forest on neighboring districts and zones. A good working relationship exists with Lincoln County Volunteer Fire Departments, the National Park Service, and the local Bureau of Land Management office to assist with any fires they have as well.

A normal fire season for western Wyoming is late July through September. Fires on the West Zone have been reported as early as May and as late as December. Seasonal crewmembers can expect to start employment in mid-May to early June and work into October.

Expectations for the engine crews are high. Being physically fit, having a positive attitude, having an eye for detail, and being self-motivated are encouraged and appreciated.
Assignments for engine crewmembers include fire Initial Attacks on district, forest, and neighboring BLM land, off district and off forest engine assignments, going out on assignment with the Teton Type 2IA hand crew, and if qualified, assisting with Teton Helitack. When not assigned to a fire, the fire crews assist with district project work, preparing prescribed fire burn units, or assisting with fuels reduction treatments on the district and zone.
For further information, please contact Cody McFarland, Engine Captain in Kemmerer, WY at 307-828-5124 or by email at cody.mcfarland@usda.gov.
The Forest
BRIDGER-TETON NATIONAL FOREST
The Bridger-Teton National Forest (BTNF) is part of the largest intact ecosystem in the lower 48 states. The 3.4 million acres stretch from the southern border of Yellowstone National Park, covering the eastern portion of Grand Teton National Park, arching around Jackson Hole, to the prairies of southwest Wyoming. The Forest includes headwaters of three nationally significant rivers the Yellowstone, Snake and Green.
Recreation opportunities and scenic quality are internationally renowned. The Kemmerer Ranger District offers some of the nations best opportunities for summer and winter outdoor activities. Residents enjoy trout fishing, hunting, camping, hiking, golfing, snowmobiling, wildlife viewing, horseback riding, boating, downhill and cross-country skiing. A short drive to the north are two of the United States top National Park destinations, Grand Teton and Yellowstone.
The Community
For information on the town of Kemmerer: kemmerer.org