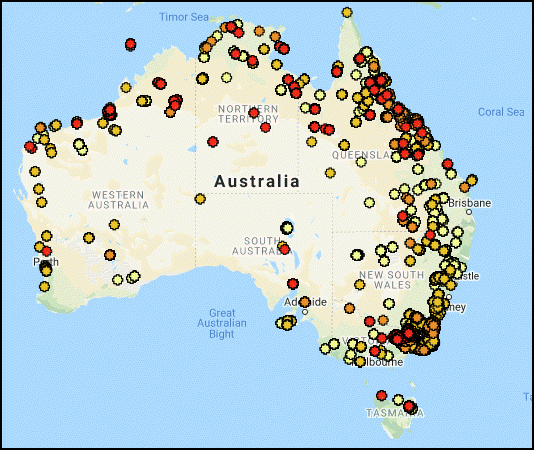 **
The Southwest Area currently has
ten
overhead/support personnel (i.e. Air support Group Supervisor, Air Tactical Group Supervisor, Airtanker Base Manager, Division/Group Supervisor, Engine Boss, Logistics Section Chief (T1 & T2), Operations Section Chief (T2), Task Force Leader) mobilized to incidents/support operations occurring in Australia. An additional
nineteen
personnel (i.e. Crew Boss, Div/Group Sup, Advanced Faller, Firefighter Type 1, ) are in Reserve and will travel over the next week or so.
**
---
PLEASE NOTE
, the primary audience for the information provided on the SWCC website is the active wildland firefighting community for the purpose of planning and strategical operations (see
Site Disclaimer
). As such, each State located within the boundaries of the Southwest Area has their own established wildland fire reporting site (see
Incident Information
).