SWCC FIRE ENVIRONMENT AND RESOURCE IMPLICATION REPORT
A. BY STATE
Drouth data provided by the National Drought Mitigation Center (Univ. of Nebraska - Lincoln).
DROUGH DATA PROVIDED BY THE NATIONAL DROUGHT MITIGATION CENTER (UNIV. OF NEBRASKA - LINCOLN)
A. DEAD FUEL MOISTURE
LEGEND:
EXTREME = 3% OR BELOW; VERY HIGH = 3.1 - 5.0%; HIGH = 5.1 - 8.0%; MODERATE = "8.1 - 15%; LOW >= 15%
Dead fuel moisture data obtained from National Weather Information System (WIMS)
and the Wildland Fire Assessment System (WFAS).
C. FUELS AND FIRE BEHAVIOR ADVISORIES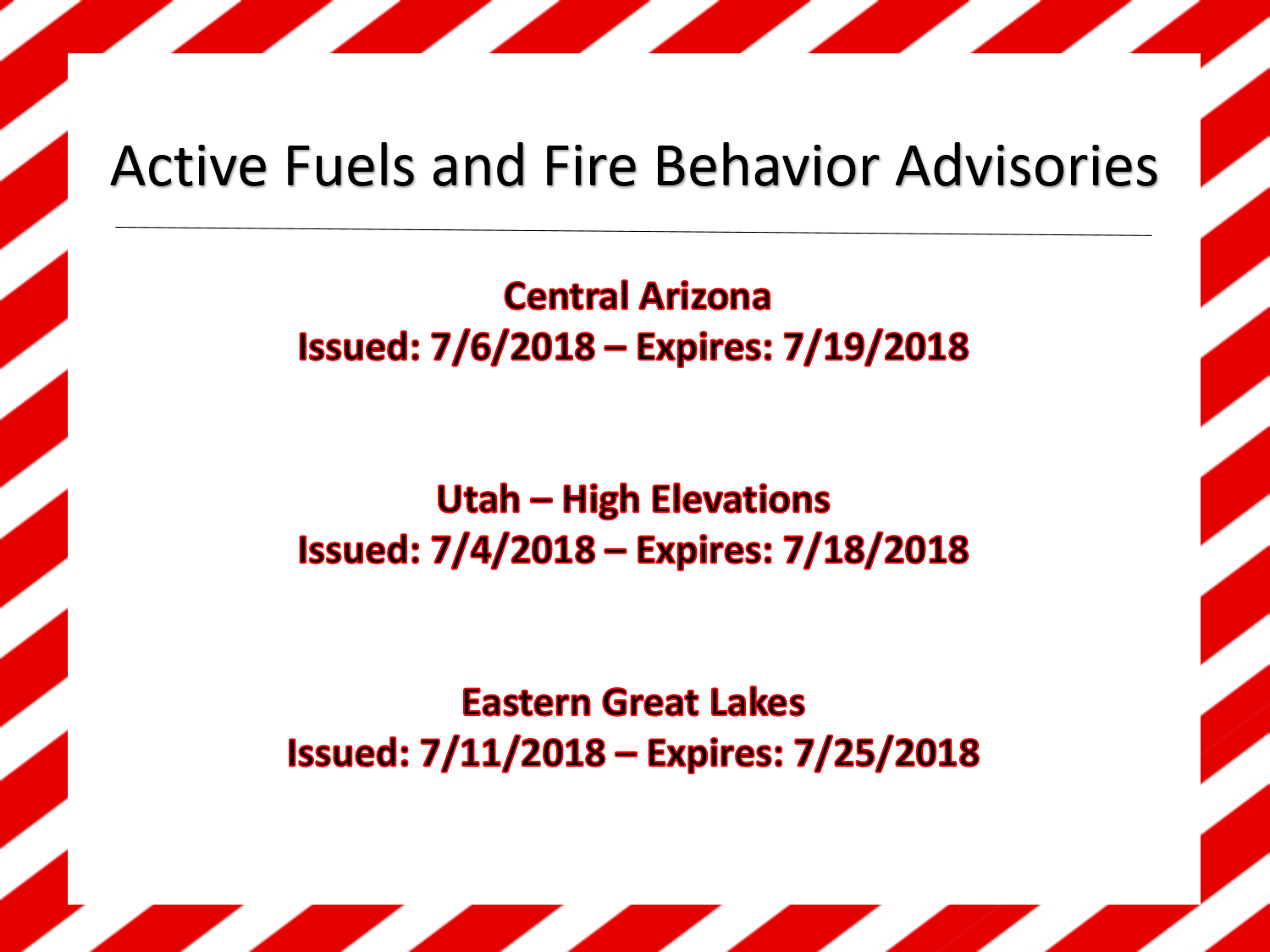 A. WFAS FIRE DANGER OBSERVATIONS AND CHARTS
---
FIRE RISK & RESOURCE IMPLICATION
Fire Risk narrative provided by SWCC Predictive Services Unit.
Resource Implication narrative provided by SWCC Intelligence Section.
The SWCC Fire Environment Report (SWFER) is produced daily
throughout the year by the SWCC Intelligence Section.