Pilgrim Fire
Pilgrim Fire
Pilgrim Fire
A wildland engine and firefighters responded to a night-time report of fire engulfing a tree near Pilgrim Creek. A lightning strike had ignited an isolated Douglas fir and nearby duff and sagebrush. Firefighters stopped surface fire by digging a control line. Water from backpack pumps cooled the bark and middle limbs, reducing the risk of wind-driven embers igniting nearby fuels.
The next day, in daylight, firefighters drove the wildland engine closer and continued to cool and wet the fire in the limbs and bark, preventing further fire spread.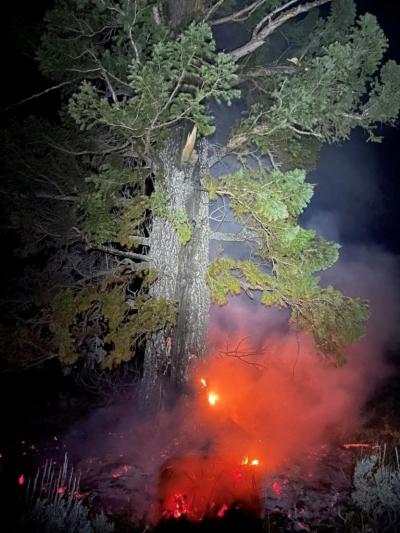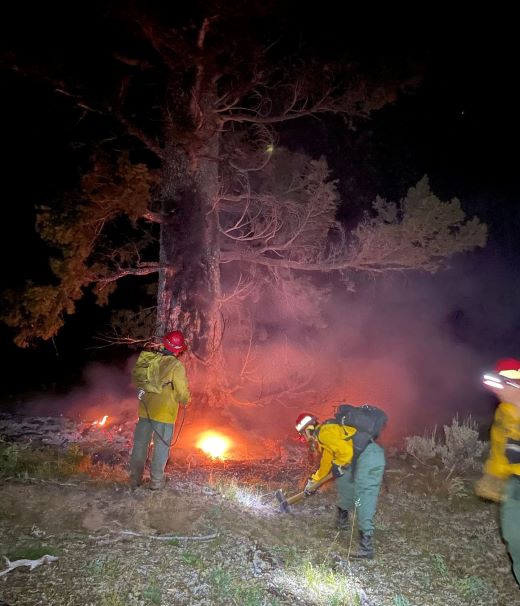 Location
East of Pilgrim Creek, GTNP.