information
Pinyon Ridge
Pinyon Ridge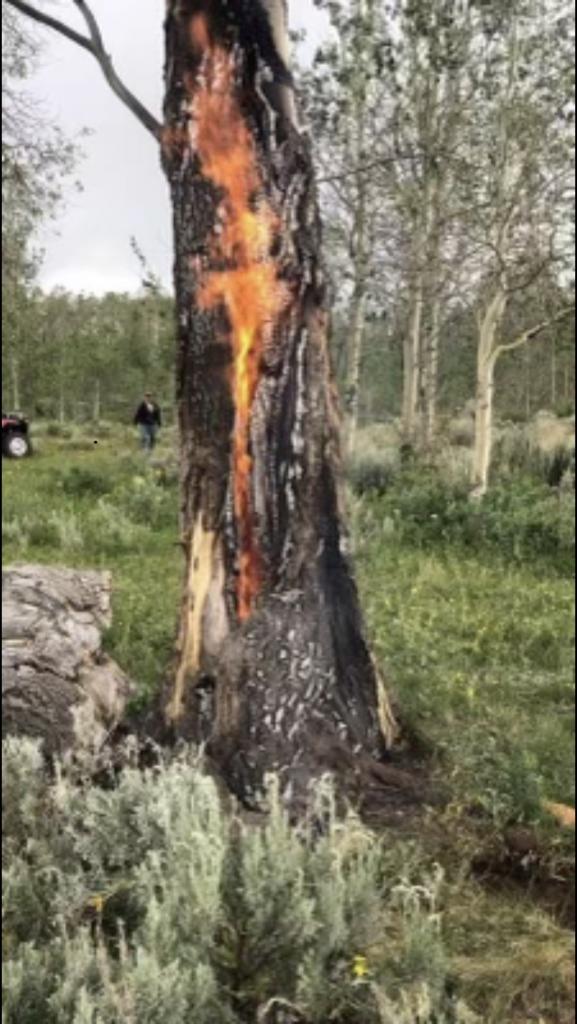 On the evening of July 1, a member of the public reported a fire that resulted from lightning striking a tree along Pinyon Ridge in the Upper Green River area of the Pinedale Ranger District. This person began suppression efforts and then called it in.
Firefighters from the Big Piney Engine 421 responded but were unable to locate the fire that evening (due to no flames or smoke). The crew returned the following morning and located the fire and took suppression actions to put it out.
If you discover a wildfire burning on National Forest lands, please do not attempt to put the fire out yourself, which can put you and others at risk of harm. Call 911 with location and other information so trained firefighters can respond. This individual did have wildland fire training.
Location
BTNF, Pinedale Ranger District