information
Irish Canyon
Irish Canyon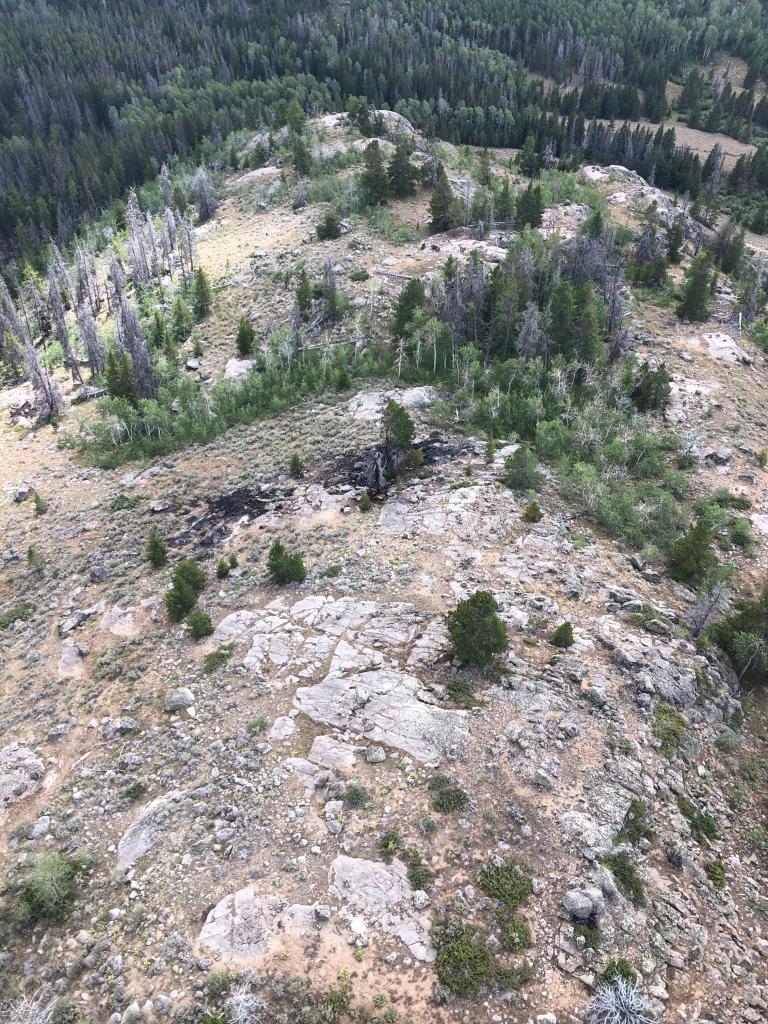 Carson Stinson, Irish Canyon Fire Incident Commander trainee, reported that the fire was approximately a quarter acre in size and appeared to be caused by recent lightning. The fire was reported by a driver on the highway passing by Sand Draw south of Boulder. Firefighters from Sublette County Unified Fire were the first resources dispatched. Forest Service and Bureau of Land Management Fire resources also heard the call and rolled to the smoke report. It took several hours to navigate the rough two track roads to locate the fire. Initial attack firefighters then had to hike in to the fire to begin suppression activities.
Once on scene, Stinson ordered additional resources for the next day to include a helicopter to perform bucket drops, and additional firefighters. Resources will remain on scene through the night.
Location
Pinedale RD on the south end of the Wind River Range east, north-east of Big Sandy.