information
Spring Creek
Spring Creek
The Spring Creek Fire was reported by Forest Service personnel and was located approximately 27 miles north of Kemmerer, WY in the Spring Creek drainage. Teton Interagency personnel, along with Engine 671, Engine 421, Teton Fire Module, Lincoln County's Brush 2 and Helicopter 35HX responded to this fire and found it to be 2/10 of an acre in size. The fire was creeping and smoldering in heavy dead/down timber.  Containment lines were completed Thursday 19th, and kept at 2/10 of an acre. The fire was controlled Saturday 21st and called out Monday 23rd.  
The first 3 photos show the main fire where the majority of single and group tree torching occurred. Fire spread was mainly through surface fuels and supported by single and group tree torching creating multiple spots up to 500 yds from the main fire (majority of spots were within 20-50 yds). Nearby sage and grass was not available to burn and acted as a buffer. Consumption in heavy fuels was very good.
The last 3 pics show some of the larger spots and the final photo is taken from the edge of the main fire looking into the green fuels and is representative of the pre-fire site conditions.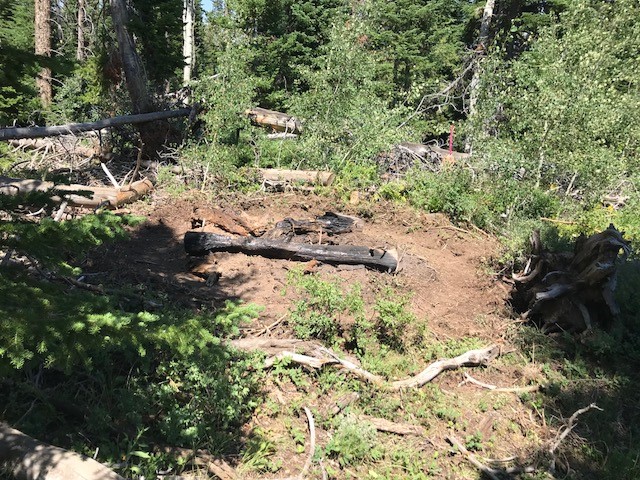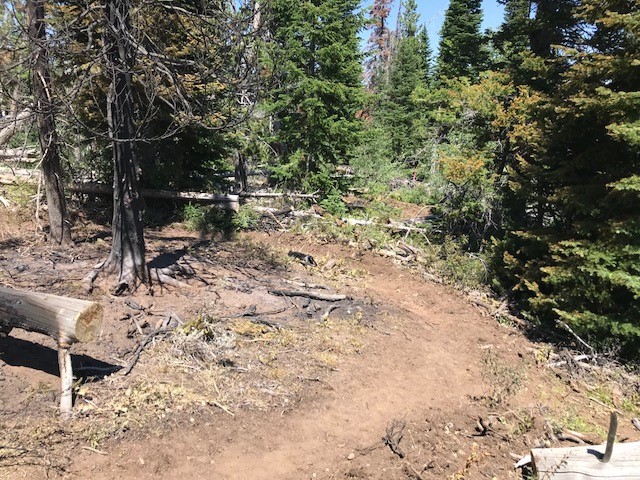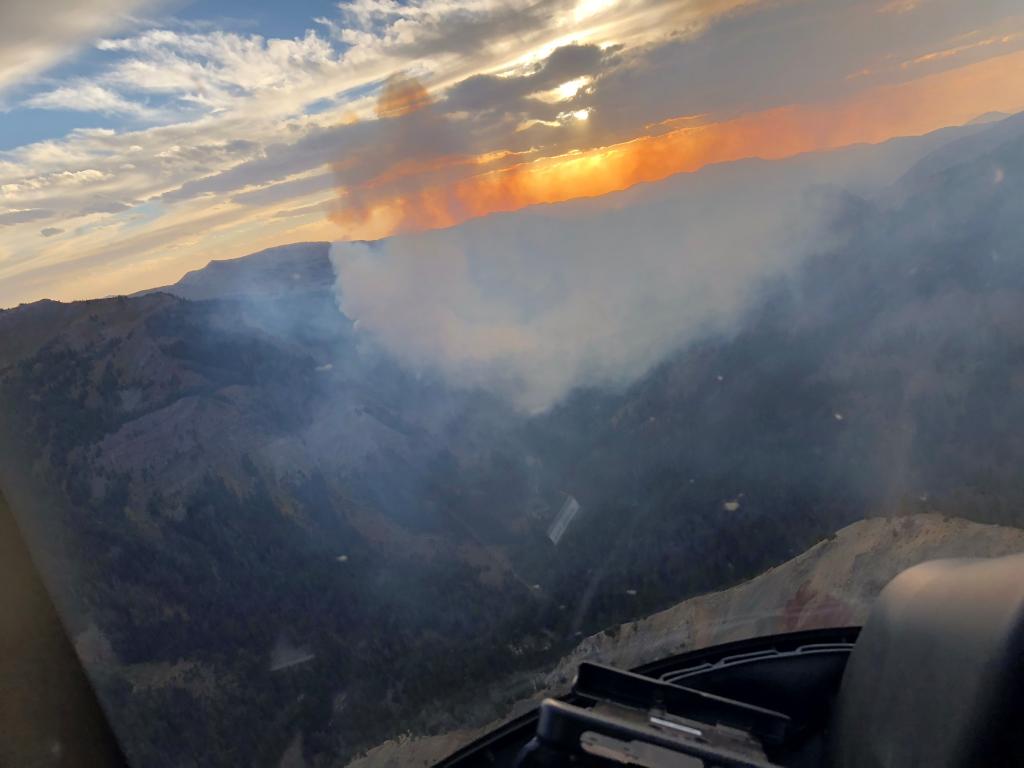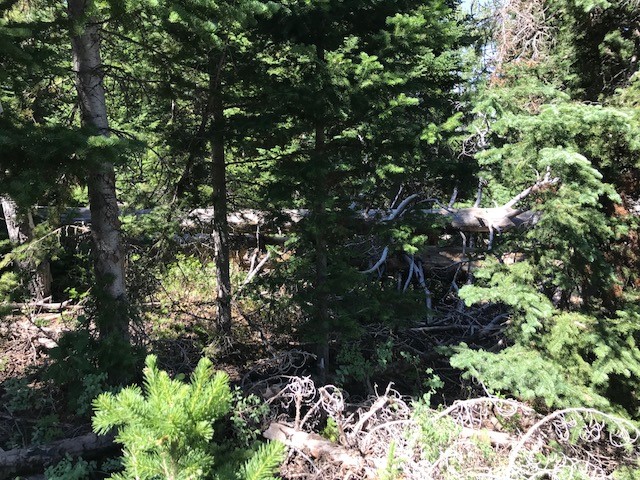 Location
Kemmerer Ranger District, BTNF