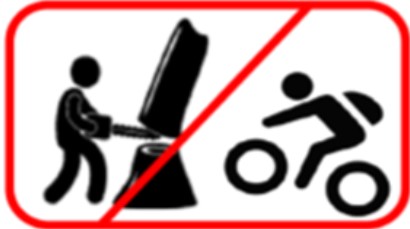 Sticker Explanation! The next phase of the Teton to Snake Fuels Reduction Project on the Phillips Ridge area of the Jackson Ranger District. Throughout the next month, contractors will be cutting trees and stacking woody debris to minimize fire hazards in proximity to the powerline road, the Snotel and Phillips Ridge trails. 
In order to provide for public safety and allow contractors to complete the tree cutting as quickly as possible, dispersed camping will be suspended on Phillips ridge east of the Snotel trail and the Phillips road will be temporarily closed to vehicle traffic for approximately 3-weeks. For more information please call 307-739-5431
Look for our Trail Ambassadors in the area, Randy and Cam and ask for a free sticker, as gift and safety reminder and thank you for your cooperation while this wildfire community protection work is being accomplished in the Phillips area.
                                                      Enjoy the trails, be aware and stay safe!