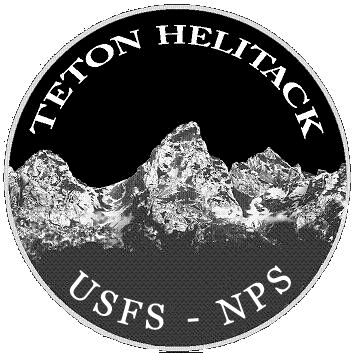 CREW MISSION
The Teton Interagency Helitack Crew provides skilled and qualified personnel for wildland fire initial attack, large fire support, search and rescue, project work assistance, fire use and prescribed fire management. We are dedicated to providing effective leadership, crew cohesion and a strong work ethic to build trust and keep firefighters free from harm.
CREW VISION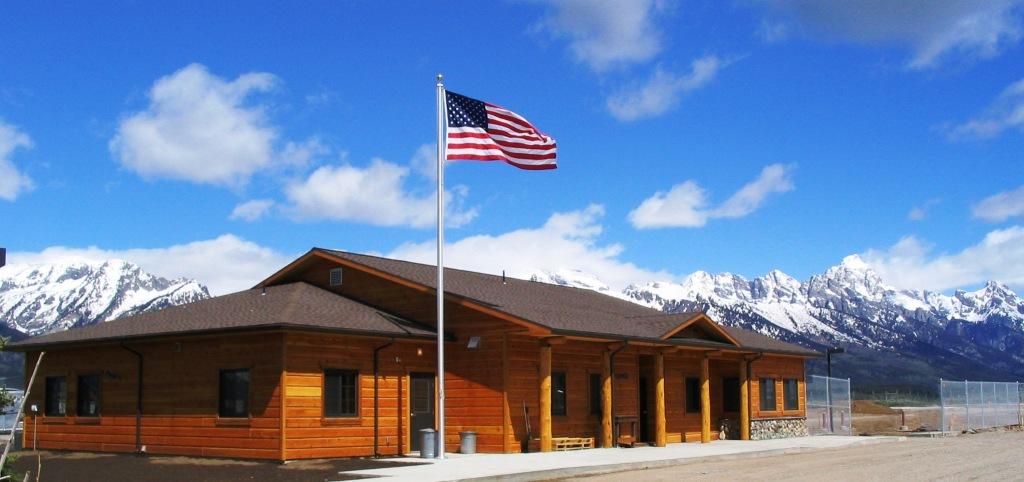 The Teton Interagency Helitack vision is as diverse as the people that comprise the crew. Its common threads include crew integrity, cohesion and professionalism. We offer the opportunity for mental, physical and professional development to our firefighters through experience and training which, in turn, provides a safe and efficient service to the communities we protect and the resources we manage. We strive to ensure a positive and supportive working atmosphere for everyone.
CREW HISTORY
The Teton Interagency Helitack Crew has a long history on the Bridger-Teton National Forest and Grand Teton National park.  The crew has moved locations several times over the years and is now based at a (relatively) new facility at the Jackson Hole airport in Grand Teton National Park. Past locations for the crew have been on the Big Piney Ranger District and the Jackson Ranger District. We are a 20 person Helitack crew comprised of Forest Service and Park Service employees that work collaboratively with the Jenny Lake Climbing Rangers. Our primary missions are fire management and search and rescue for the Forest and Park utilizing two type-3 Astar B3 helicopters that are contracted exclusively through the DOI and provided by Helicopter Express, Inc. Specialized helicopter techniques are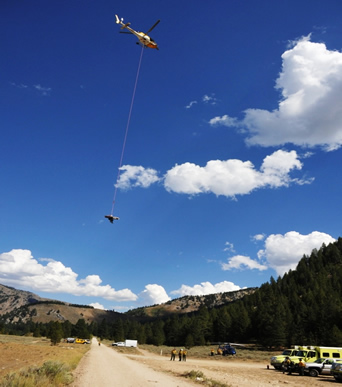 utilized which include helicopter delivery of firefighters for wildland fire management, short haul and rescuer insertion for high altitude search/rescue and fire operations, and aerial ignition operations for prescribed burning. The Helitack crew conducted rappel operations for thirteen years until 2011 when the program moved exclusively to medium helicopters.
Experience Requirements and Physical Training
At a minimum applicants must have at least one season of wildland firefighting experience. This can be on an engine, handcrew, and/or other type of firefighting crew. The work that the Teton Helitack Crew performs is very physically demanding. Applicants should strive to meet the following goals prior to applying to the crew: Seven pull-ups/chin-ups, 45 sit-ups, 25 push-ups, and a 1.5 mile run in less than 11 minutes. Crewmembers will also need to complete a 90 pound pack out for three miles under the 90 minute time. One of the most demanding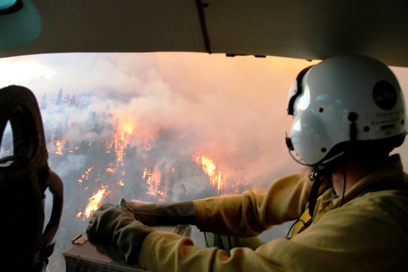 parts of the job is packing your equipment from the site of your fire to the nearest pick up point.Equipment can be in excess of 80lbs per Firefighter. Often times the nearest road may be many miles away. Applicants should be confident in their ability to meet these physical demands. Taking and passing the Work Capacity Test (WCT) at the ARDUOUS level is a condition of employment. The Arduous fitness (Pack) test requires completing a 3 mile hike within 45 minutes while carrying a 45 pound pack.
PSD Operations, Elk Fire, 2013