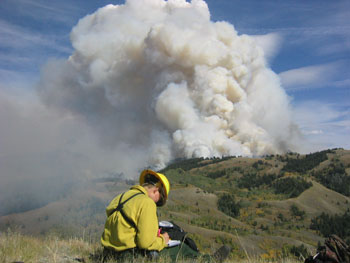 Work Station: Grand Teton National Park Headquarters - Moose, Wyoming
About the Area: Located in northwestern Wyoming, Grand Teton National Park preserves a spectacular landscape rich with majestic mountains, pristine lakes, and extraordinary wildlife. The abrupt vertical rise of the jagged Teton Range contrasts with the sage-covered Snake River valley,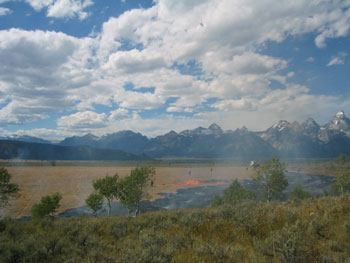 creating world-renowned scenery that attracts visitors from all over the world. Park headquarters is located in Moose, Wyoming which is approximately 12 miles north of Jackson. Jackson is a small, outdoor recreation focused, thriving community of 8,000 year round residents. The town caters to four million tourists every summer, has an excellent hospital, a well respected public school system, private schools, multiple grocery stores, excellent restaurants, and seasonal music and art festivals. Outdoor activities are available year round and include easy access to three ski resorts (Snow King Resort, Jackson Hole Mountain Resort, and Grand Targhee), back-country and Nordic skiing, snowmobiling, hiking, camping, backpacking, horseback riding, boating, rafting, kayaking, hunting, cycling, mountain biking, and world class fly fishing, climbing, and mountaineering. The climate can be as extreme as the activities that are available. Winter temperatures range between lows of -20 to highs in the 30's. Summer temperatures are comfortable, with highs between 65 - 80 degrees.
Job Description: The fire effects crew is a part of the Teton Interagency Fire Program, which is responsible for managing fire at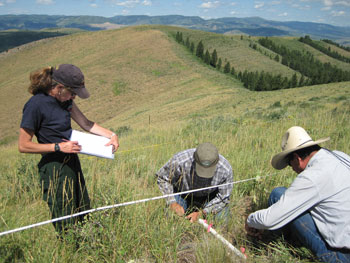 Grand Teton National Park and the Bridger-Teton National Forest. The primary responsibilities of the fire effects crewmember positions are to serve as biological science technicians for wildland and prescribed fire projects as well as mechanical fuel treatments. The crew establishes and monitors fuels and vegetation plots before and after fire and fuels treatments in a range of ecosystems, including high elevation mixed conifer forests, aspen stands, sagebrush steppe, and riparian areas. Crewmembers assist in the identification of grasses, herbs, shrubs, and trees. Crewmembers are also responsible for managing the data collected, including data input and storage and updating and analyzing fire effects data. The crew also participates in an extremely diverse fire management program.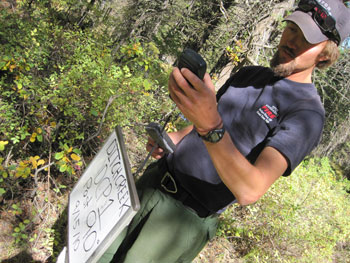 Crewmembers often serve as prescribed fire monitors, collecting and evaluating weather, fuels, topography, smoke, and fire behavior data for prescribed and wildland fires. Teton Interagency Fire includes a helitack crew, fuels crew, type 2IA hand crew, and several engine crews, and fire effects crewmembers have the potential to detail to any of these during a given season. Responsibilities are commensurate with qualifications, but could include all aspects of wildland and prescribed fire operations such as preparation, ignition, suppression, monitoring, holding, mop-up, and rehabilitation. Crewmembers collect fire weather data and fuel and soil moisture samples, map projects, and maintain appropriate records. Fire effects monitoring is an important step in evaluating the success of both planned and unplanned fire, and reporting results back to burn bosses and FMOs insures that prescriptions can be refined or adjusted. Crewmembers are expected to maintain a high level of physical fitness. The length of season is flexible, but crewmembers can expect to work from late May into October.

Requirements: Approximately three crewmembers are hired every summer at the GS-5 level. The requirements for a GS-5 are: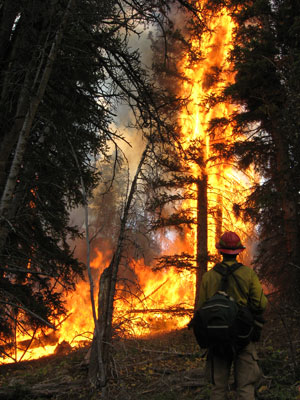 Specialized Experience: Must have one year of specialized experience equivalent to at least the GS-4 level which is in or related to the line of work of the position andwhich provided the knowledge, skills, and abilities necessary to successfully perform the duties of a fire effects monitor. This experience includes, but is not limited to: biological science technician or forestry technician work, or work related to firefighting, botany, plant identification, forest inventory, silviculture, or data management. OR Education: Must have successfully completed four years of education above the high school level from an accredited college or university. One year is generally defined as 30 semester hours or 45-quarter hours. (Transcripts must be submitted). OR Combinationof Experience and Education: Equivalent combinations of successfully completed undergraduate educationandexperience (as described above) may be used to meet total qualification requirements. (Transcripts must be submitted). *Note: Prior experience as a wildland firefighter, while highly desirable, is not a prerequisite of employment. Basic firefighter training will beprovided if necessary. Actual duties will be commensurate with experience level and qualifications.
Housing: Employee housing may be available for rent.