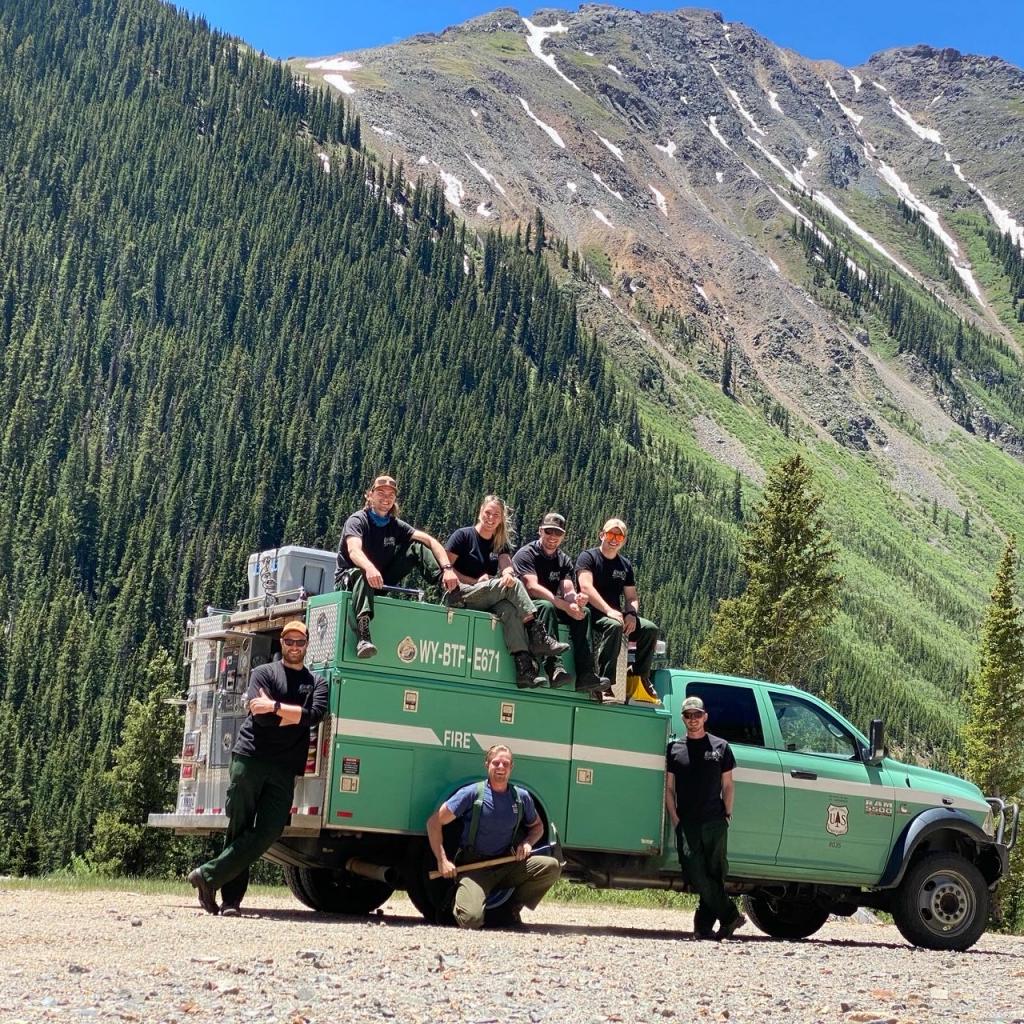 The Bridger-Teton National Forest Engine 671 (a Type 6 Wildland Fire Engine) is based out of Pinedale, WY. This engine module is part of the East Zone fire organization with fire management responsibilities on the Big Piney and Pinedale Ranger Districts, sharing coverage with Engine 421 based in Big Piney. The Zone averages over 25 fires per year, many fires in the Bridger Wilderness Area. The area of coverage is over 1.2 million acres with roughly 460,000 acres of Wilderness. The engine modules consist of 5 permanent staff (SFEO, FEO, AFEO, Senior FF, Crewmember) and 2-4 seasonal crewmembers. Seasonal employees are provided government housing.
A normal fire season for the area is late July thru September. Fires on the East Zone have been reported as early as May and as late as December. Seasonal crewmembers can expect to start in mid-May to early June, and work into October. Engine 671 employees are highly motivated, with individuals who desire to work long, hard hours to complete any assignment. Expectations for the entire crew are high. Applicants should strive to meet the following goals prior to applying to the crew: Seven pull-ups/chin-ups, 45 sit-ups, 25 push-ups, and a 1.5 mile run in less than 11 minutes. Fitness testing standards can be found at: BLM Fitness Test. Fire assignments typically range from local initial attack to off-forest assignments throughout the country on engines, Teton Helitack, or with the Teton Interagency Type 2IA hand crew. If not assigned to a fire, East Zone fire crews can be found out in the forest preparing prescribed burn units, carrying out fuel reduction treatments, or completing various other projects across the Bridger-Teton National Forest.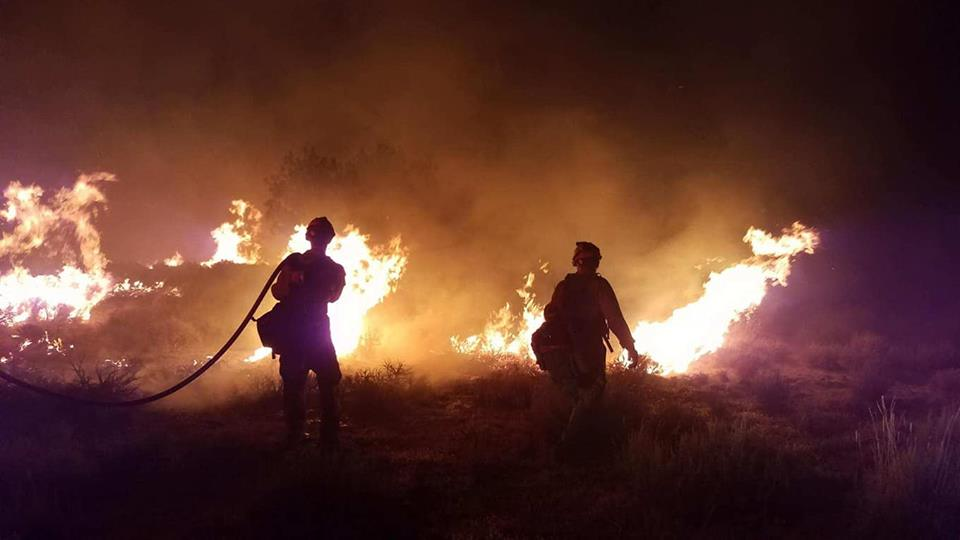 For further information regarding Engine 671 and employment opportunities, please contact Hayden Hoelscher, Engine Captain E-671 at (802-558-3261) or by email at hayden.hoelscher@usda.gov.
The Forest
BRIDGER-TETON NATIONAL FOREST
The Bridger-Teton National Forest (BTNF) is part of the largest intact ecosystem in the lower 48 states. The 3.4 million acres stretch from the southern border of Yellowstone National Park, covering the eastern portion of Grand Teton National Park, arching around Jackson Hole, to the prairies of southwest Wyoming. The Forest includes headwaters of three nationally significant rivers the Yellowstone, Snake and Green.
Recreation opportunities and scenic quality are internationally renowned. The Pinedale Ranger District offers some of the nations best opportunities for summer and winter outdoor activities. Residents enjoy trout fishing, hunting, camping, hiking, golfing, snowmobiling, wildlife viewing, horseback riding, boating, downhill and cross-country skiing. A unique history of the mountain man legacy is celebrated annually and the Green River Mountain Man Rendezvous. A short drive to the north are two of the United States top National Park destinations, Grand Teton and Yellowstone.
The Community
PINEDALE
For more information on the town of Pinedale: www.townofpinedale.com or www.pinedaleonline.com