Fuels / Fire Danger
Today's Fire Danger Indices (TIDC FDRA Zones)
Observed and forecasted from WIMS. For use in determing TIDC area staffing and preparedness levels.
Daily Fire Danger Rating & Seasonal ERCs (pilot)
2016-2017 pilot process. ERCs updated automatically by TIDC Fire Danger Rating Areas during the active fire season. These ERCs are being calibrated and are typically 3-4 points below the official WIMS-generated ERCs, which are updated daily in "Today's Fire Danger Indices" link above.
Teton FDRA
Staffing Levels - Teton FDRA

| SL | ERC |
| --- | --- |
| I | 0-14 |
| II | 15-31 |
| III Low | 32-45 |
| III High | 46-60 |
| IV | 61-67 |
| V | 68-90 |
Teton ERC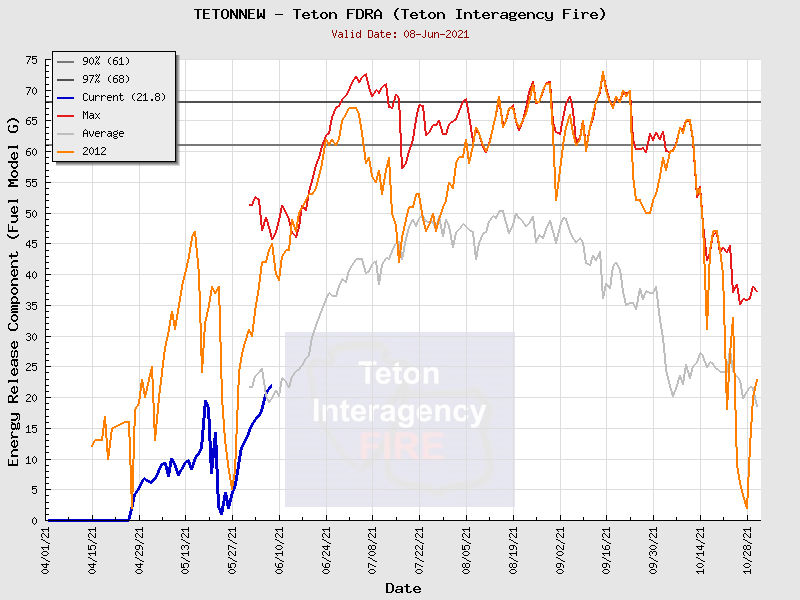 Wyoming FDRA
Staffing Levels - Wyoming FDRA

| SL | ERC |
| --- | --- |
| I | 0-17 |
| II | 18-31 |
| III Low | 32-49 |
| III High | 50-62 |
| IV | 63-69 |
| V | 70-90 |
Wyoming ERC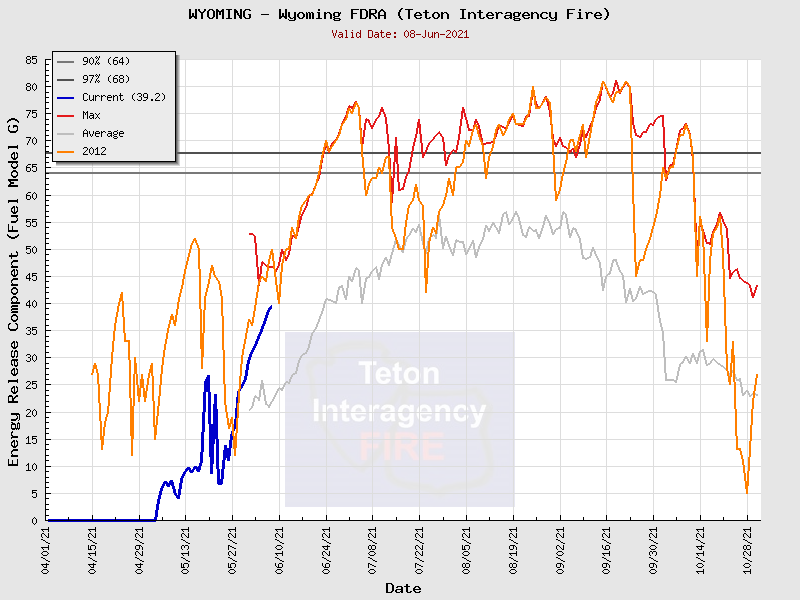 Wind FDRA
Staffing Levels - Wind FDRA

| SL | ERC |
| --- | --- |
| I | 0-15 |
| II | 16-33 |
| III Low | 34-47 |
| III High | 48-61 |
| IV | 62-69 |
| V | 70-90 |
Wind ERC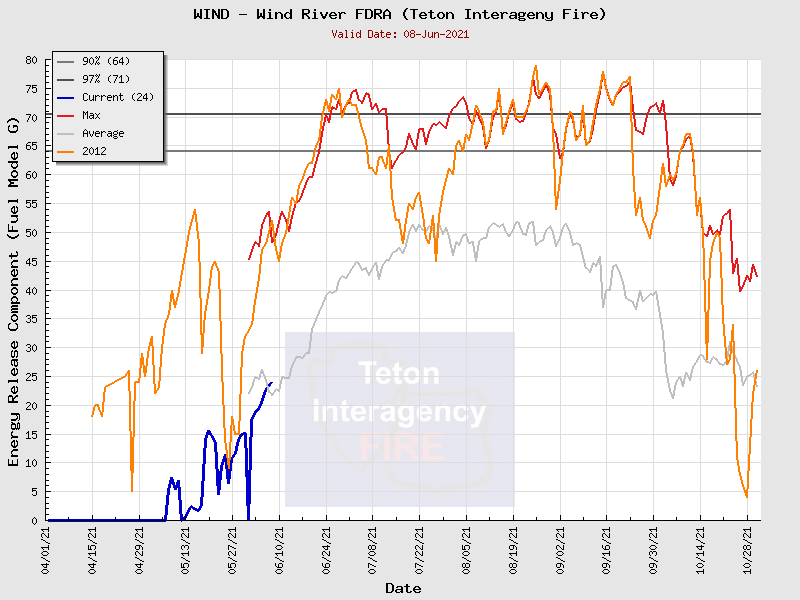 ---