Wolf Mountain Fire
Wolf Mountain Fire
Wolf Mountain Fire
The Wolf Fire does have a fire ring located within the center of the fire. This seems to be a spot visited year after year. Fire managers are looking for help in regards to any information on the fire. The fire is likely a hold over from someone in the area on Saturday during the cold and wet weather.  
Fire managers would also like to extend a thank you to those individuals who reported the fire through dispatch. This early detection helps with a speedy management response.
The National Forest is still in Stage 1 Fire Restrictions and campfires of any type are not allowed outside of the Teton and Gros Ventre Wilderness areas. When hunting go prepared, wear warm clothes, bring a hot drink, gloves, hat, warm boots.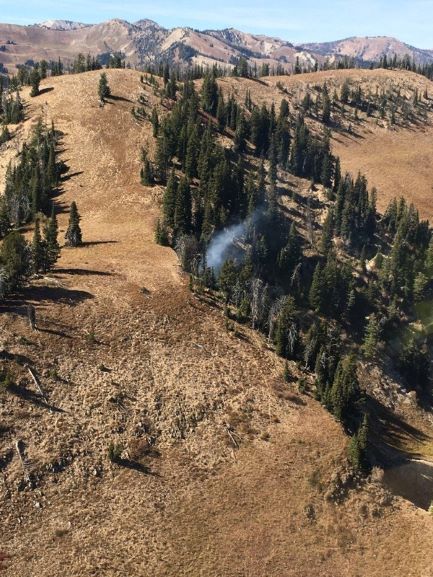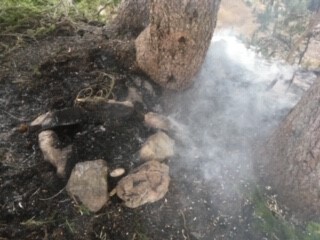 Location
Wolf Mountain, Jackson Ranger District, BTNF