Swinging Bridge
Swinging Bridge
Swinging Bridge
09/09- Crews will continue to remove the hose lay around the fires perimeter and scout for any remaining heat, which is not likely after the weather over the area the last two days.  Thank-you to our partners and the JH community for your help and support during this incident.
09/08 09:00 - The fire is now 85% contained and firefighter continue mop-up efforts. Mop-up photo
09/07 08:45 - More accurate mapping puts the fire at 102 acres. Update: Swinging Bridge Fire 09/07/2020
09:15 - Evacuations have been lifted, visit Teton County Emergency Management for further details
08:15 am - The fire stayed within its boundaries overnight with minimal activity. Resources will be addressing areas of concern and continuing point protection of homes and communications infrastructure as they work to secure the perimeter. A handcrew is expected to arrive on the fire by this afternoon.
09/06 9:45 pm - As the winds shifted this evening (around 8pm) the northern edge of the fire became more active multiple engines were able to knock down the active flames. Some resources will remain on the fire overnight with more on order, set to arrive tomorrow. Evacuations will remain overnight for the public and our firefighters safety.
8:30 pm - Jackson Hole News & Guide Live Briefing with Chief Brady and Incident Commander Wilkins;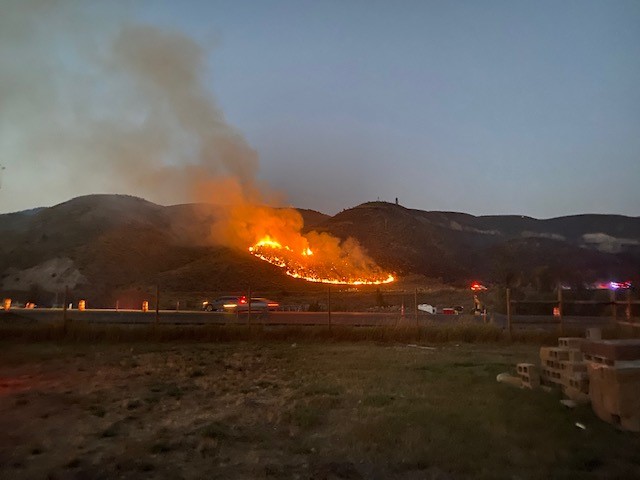 09/06 7:20 pm - Fire is estimated at 80 acres. Retardant was successful on the north and east perimeters of the fire, crews are continuing to secure those areas. The South-West corner is still active and both helicopters are working that area. Fire behavior has calmed with incoming cooler evening temperatures.
09/06  6 pm - Fire is located south of Jackson. Evacuations in progress for Henry's Road, Squaw Creek, and Porcupine Creek subdivisions. GO! Stage. Helicopters are working the head of the fire along the south flank with bucket drops. Air attack is in the area as well as air tankers. Fire is estimated at this time at approximately 50 acres. A Type II IA crew is on order.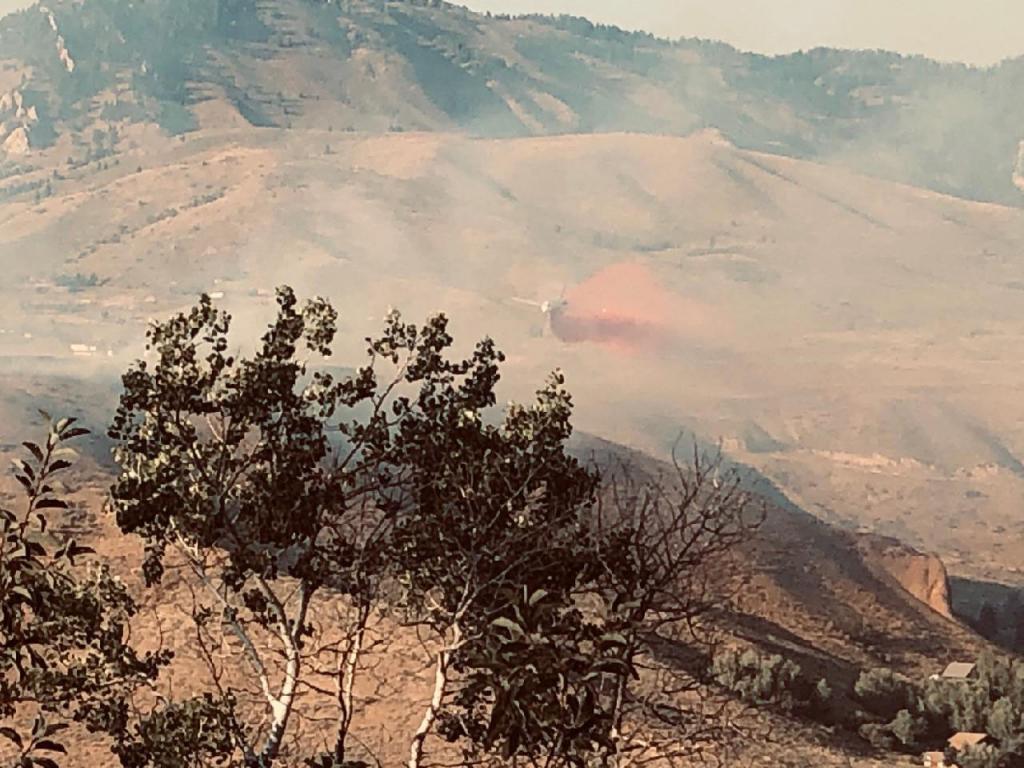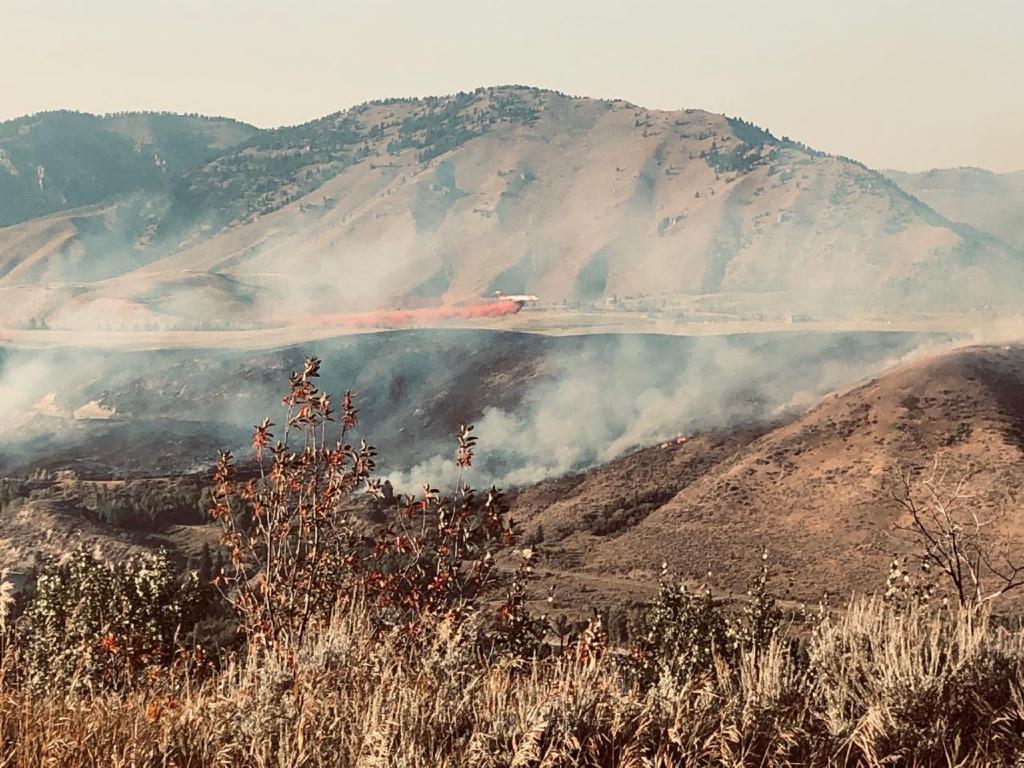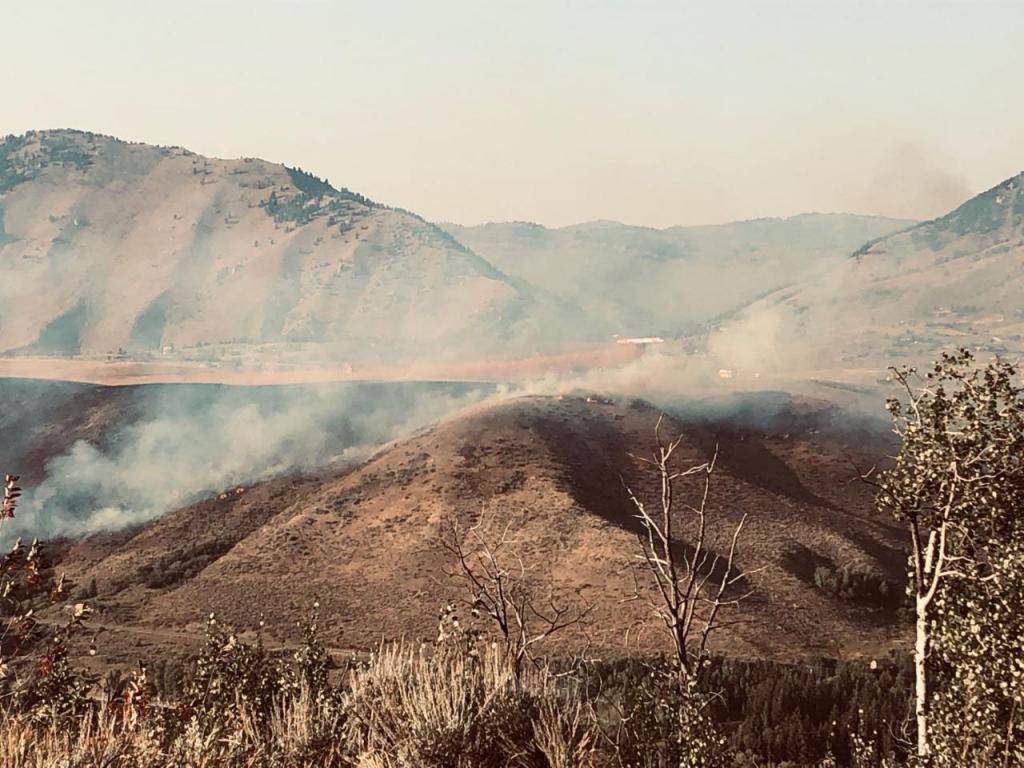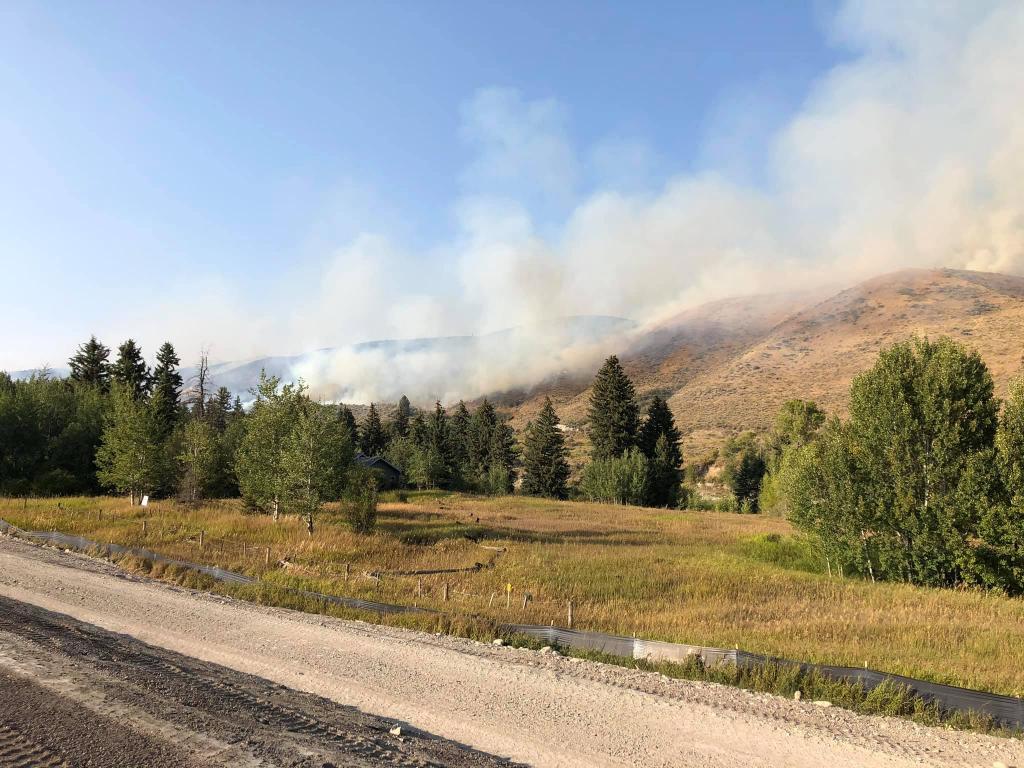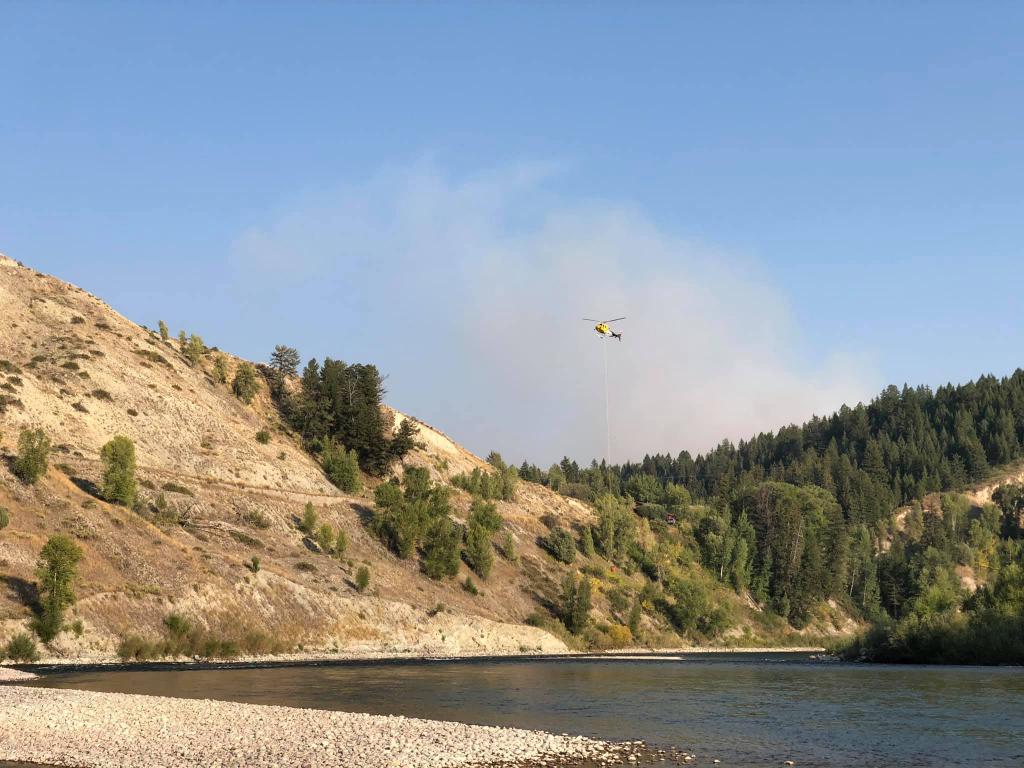 Location
Jackson Ranger District, near Swinging Bridge south of Jackson Hole.