REPORT WILDFIRES
Contact
TO REPORT A WILDFIRE:
Contact Boise Dispatch at (208) 384-3400
Contact the local fire department
Contact the local county sheriff's office
Dial 911 or #fire
For general information contact Boise Dispatch at (208) 384-3398, or email the dispatch center at idbdc@firenet.gov for additional information.
Office Hours
FIRE SEASON (June-October):
The center is staffed seven days a week from 7:00 AM to 6:00 PM.
Dispatch remains open for extended staffing as fire activity dictates.
SHOULDER SEASON (November-May):
The center is staffed Monday to Friday from 8:00 AM to 4:30 PM.
Dispatch staff is on-call and available after hours.
About Us
Boise Interagency Dispatch Center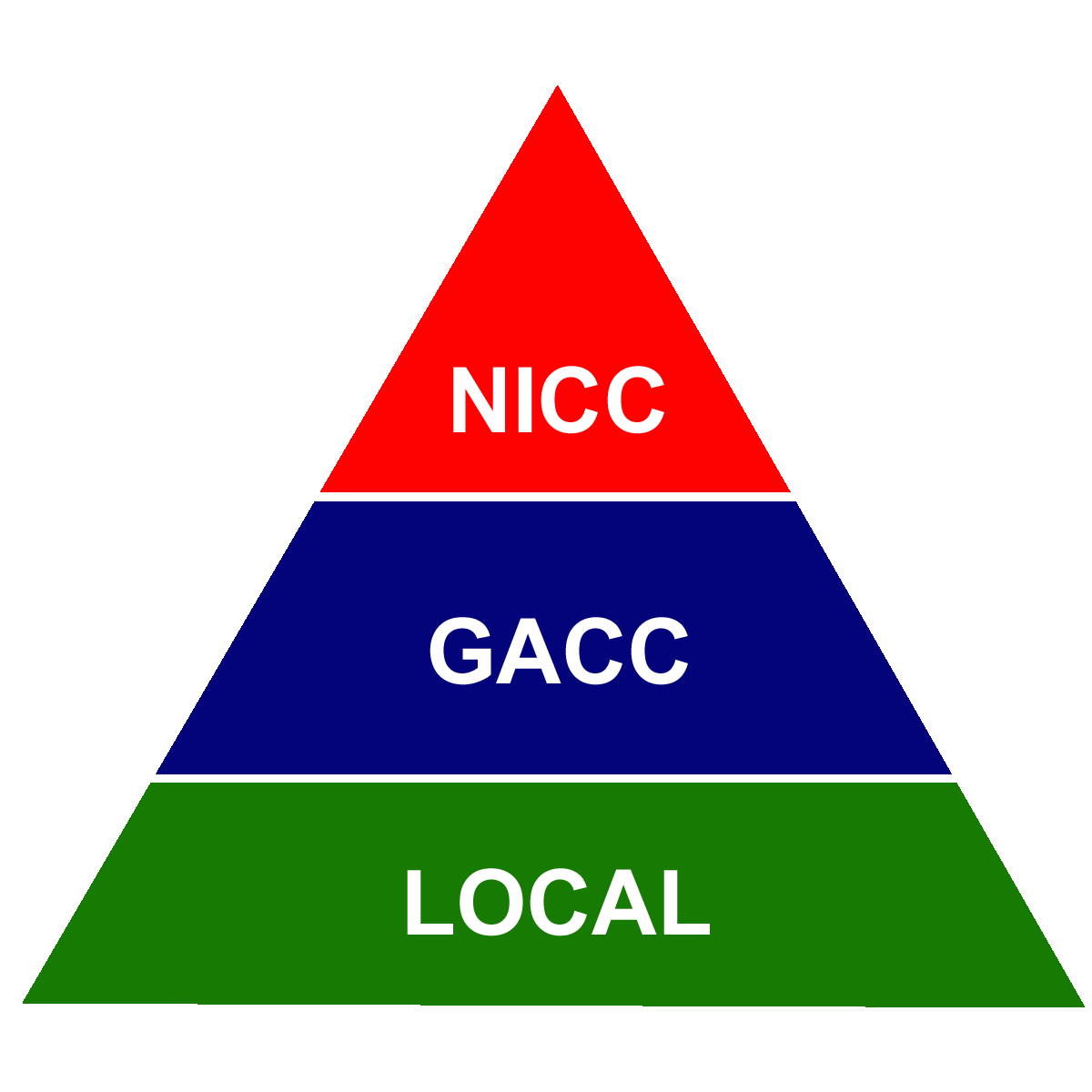 Boise Interagency Dispatch Center is a "Local Dispatch Center" (Tier 3) located in Boise, ID. The center's principle mission is to provide safe, timely, and cost-effective coordination of emergency response to wildfires within its specified geographic area in Southwest Idaho. The center is also responsible for ordering additonal resources from outside the local area when fires require extended attack to contain.
The dispatch center coordinates the response of local cooperators and resources from its three partner agencies:
BOISE DISTRICT (Bureau of Land Management)
BOISE NATIONAL FOREST (U.S. Forest Service)
IDAHO DEPARTMENT OF LANDS (Southwest Supervisory Area)
Boise Interagency Dispatch Center is staffed by a combination of 10-12 seasonal (temporary) and permanent BLM and USFS personnel who work for the Boise District BLM and the Boise National Forest. During the fire season the dispatchers often work long hours in a dynamic, high-stress environment, where the duty-days vary based on local, regional, and national fire activity. (Image Credit: National Interagency Fire Center)
Dispatch and Mobilization
The center provides firefighters with 24/7 logisitical support. In addition, the center disseminates fire weather forecasts, spot weather forecasts, and provides other intelligence products to firefighters in the field. In addition to taking fire reports and dispatching local resources to wildfires, the center is also responsible for mobilizing resources to incidents within the Great Basin Geographic Area (GACC) and throughout the nation.
The interagency dispatch center is also responsible for gathering, analyzing, and supplying intelligence and information relating to active (currently burning) fires and resource status to the Great Basin, agency administrators, Fire Management Officers (FMOs), and cooperators. This information is crucial for planning purposes at the local, geographic, and national levels.
Area of Responsibility
The dispatch center's fire management area covers more than 9 million acres of public, state, and private lands in Southwest Idaho managed by the Boise District BLM, the Boise National Forest, and the Idaho Department of Lands. Through a number of cooperative agreements each agency has suppression responsibilities (legal authority) on land owned and/or administered by other entities. This includes private land and land managed by the Bureau of Reclamation, the Army Corps of Engineers, the Department of Defense, the U.S. Fish and Wildlife Service, the Idaho Department of Fish and Game, and other federal and state managed lands.
*Includes Idaho National Guard, private land & parcels managed by the DOI, FHA, and the GSA.

| BOISE INTERAGENCY DISPATCH (ID-BDC) | Ownership Acres | Legal Authority (Responsibility) Acres |
| --- | --- | --- |
| Boise District BLM (ID-BOD) | 3,885,710 | 3,867,762 |
| Boise National Forest (ID-BOF) | 2,134,120 | 2,081,547 |
| Idaho Department of Lands (ID-SWS) | 518,196 | 745,550 |
| Total Acres of Legal Authority (Responsibility) within ID-BDC boundary * | | 9,214,419 |