There are eleven Geographic Areas across the United States and Alaska. Each Area has a Geographic Area Coordinating Group and Geographic Area Coordination Center.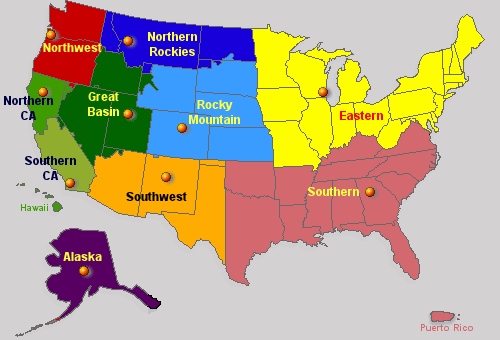 NATIONAL INTERAGENCY FIRE CENTER
The National Interagency Fire Center (NIFC), located in Boise, ID, is the nation's support center for wildland firefighting activities for eleven Geographical Areas established throughout the nation. NIFC has no single director or manager. Eight different agencies and organizations are part of NIFC concept, where decisions are made using the interagency cooperation concept. The National Interagency Coordination Center (NICC), located at NIFC, is the focal point for coordinating wildland and all-risk resources.